General Questions
What are the court costs associated with a felony expungement?
Prior to filing a felony expungement, an applicant has to pay $40 for a background check from the Administrative Office of the Courts and Kentucky State Police.
After receiving the background check/eligibility certificate, you have to pay $500 at the time the petition is filed with the circuit court clerk.
Yes, I agree, the fee is ridiculously high. I lobbied for a much lower fee, and I hope in the future it will be lower.
Do I Need to Hire a Lawyer to Get an Expungement in Kentucky?
Absolutely not. You have every right to petition for an expungement on your own. Any person charged with a crime, from DUI to murder can choose to represent themselves at every stage of the proceeding, from arraignment to a death-penalty trial and even in the appeal. However, that doesn't necessarily mean that it's a good idea. Whether you should represent yourself, choose some sort of hybrid representation option, or purchase full counsel, it is an individual decision that will depend upon the individuals comfort and familiarity with the court system. Before making a decision as to what level of counsel you would like in the process, ask yourself the following questions:
Are you comfortable with public speaking? While single charge, misdemeanor expungements remain mandatory under then new law, multiple misdemeanor and felony expungements are fully in the judge's discretion. If the prosecutor objects, and the judge orders a hearing, you will be expected to make your case in front of a courtroom full of people while an experienced prosecutor argues against you. For some people, this won't be a problem. For most, this sounds terrifying. For the rest, you may still be better off with an experienced courtroom advocate arguing your case.
Are you comfortable speaking in code? Specifically Kentucky Revised Statutes? The new expungement law frequently refers to offenses by numbers and uses broad, undefined terms. Is the offense you are seeking to expunge "enhanceable"? Do the offenses "arise from a single incident"? What these terms mean in the context of expungement are still undecided. A good lawyer can help expand the number of cases that may be expungeable.
Do you have all of the documents from the case you are seeking to expunge? A lawyer will likely be able to access them quickly online. You will probably have to go to the courthouse, wait in line, and pay to make copies to get the information needed to file the expungement if you don't.
Do you know where the clerk's office is? And which clerk to file with? District or Circuit? And even if you know, wouldn't you like to avoid multiple trips to the courthouse?
Do you know which agencies have records of your offense? When you file an expungement petition you have to designate which agencies are going to destroy records. Does the Department of Corrections have your records, or a local jail? Was it local police or Kentucky State Police? Maybe both? Does the Central Crime Lab still have records? Is your DNA still in the Combined DNA Index System (CODIS)? A good attorney will know where to send the expungement order to destroy all traces of your conviction.
If you feel comfortable answering these questions, then it may be a good idea to file for your own expungement. Admittedly, there is no reason the process should be this complicated. I believe that citizens should be able to file their own expungements, but as long as the process is this complicated, it will be difficult and time consuming for them to do so. Unconvicted does offer the Self-Service Package for people who want some extra help, but haven't decided to brave it entirely themselves.
When can I apply for Felony Expungement in Kentucky?
The bill is set to roll out in mid-July. The Administrative Office of the Courts is currently drafting the forms, and I anticipate that they should be released in the next month or so. It's unclear whether or not AOC will be ready to process background checks prior to the July roll out date. Keep following the Unconvicted blog for all of the latest on the roll out of expanded expungement in Kentucky.
My case was dismissed by the grand jury. Can I get it expunged?
Starting in July, any case that was sent to the grand jury, but not indicted within twelve months, will be eligible for dismissal and expungement.
So what counties does Clark Law perform expungements in?
Clark Law offers three different levels of expungement services. Not all cases are covered by these three categories. Some particularly difficult cases may require custom solutions with custom prices. You will receive a full, flat-fee quote prior to engagement.
The Self-Service Package
The first level, the self-service package is available for anyone with a conviction in any of the 120 counties, regardless of whether they still live in Kentucky. Clark Law will draft the necessary paperwork for the expungement, as well as a custom motion in support of the basic petition. Clients who purchase the self-service package will also receive the Clark Law eBook "KY Expungement Law in 2016", which offers a detailed explanation of expungement law and the process, and will also have access to an online video course covering the same material. Additionally, self-service clients will receive email support. If you have a question about where to file the petition, or just need a pep talk before appearing in court on your own, email Clark Law.
The Unconvicted Package
The Unconvicted Package is every thing you would expect from traditional legal services and more. An experienced criminal defense attorney will draft the court forms as well as a custom motion in support of the petition. The attorney will meet with you at a location of your choosing–meet at work on your break, meet at your house, or meet at one of three locations: Lexington, Louisville, or Covington. Clark Law will make all court appearances for you so you don't have to miss work. In some cases, a court appearance will be advisable or even required, but in many cases, you will never have to miss a day of work,  Currently, the Unconvicted Package is offered in the following counties (the place you would like to meet and the court where the record is have to both be in this list):
Kenton County
Campbell County
Grant County
Pendleton County
Harrison County
Bourbon County
Clark County
Fayette County
Jessamine County
Woodford County
Anderson County
Spencer County
Bullitt County
Jefferson County
Oldham County
Trimble County
Carroll County
Gallatin County
Grant County
Owen County
Henry County
Shelby County
Franklin County
Anderson County
Jessamine County
Madison County
Other counties are available, but may not qualify for flat-fee pricing. Call 888-400-5730 for more information.
The Online Reputation Package
This package includes everything in the Unconvicted Package, plus a thorough screening of the internet for references to your arrest, including mugshots. If your charge is successfully expunged, your attorney will negotiate the removal of your mugshot and arrest record from non-government mugshot databases. This package is available everywhere the Unconvicted package is.
So which Class D Felonies will be eligible for expungement in Kentucky starting in July 2016?
Only 61 of over 300 Class D felonies will be expungeable starting in July of 2016 under HB40. Here is the list of offenses, with brief descriptions. If you have questions about whether or not you or a loved one qualify for an expungement, please visit unconvicted.com or call 888-400-5730:
KRS 218A.1415: Possession of a Controlled Substance, First Degree
KRS 218A.1423: Cultivation of Marijuana
KRS 511.040: Burglary Third Degree
KRS 512.020: Criminal Mischief, First Degree
KRS 524.100: Tampering with Physical Evidence
KRS 514.030: Theft by Unlawful Taking
KRS 514.040: Theft by Deception
KRS 514.050: Theft of property lost, mislaid, or delivered by mistake.
KRS 514.060: Theft of services
KRS 514.065: Possession, use, or transfer of device for theft of telecommunications services
KRS 514.070: Theft by failure to make required disposition of property
KRS 514.080: Theft by extortion
KRS 514.090: Theft of labor already rendered
KRS 514.100: Unauthorized use of automobile or other propelled vehicle
KRS 514.110: Receiving stolen property
KRS 514.120: Obscuring identity of machine or other property
KRS 514.140: Theft of mail matter
KRS 514.150: Possession of stolen mail matter
KRS 514.160: Theft of identity
KRS 516.030: Forgery in the second degree
KRS 516.060: Criminal possession of forged instrument in the second degree
KRS 516.090: Possession of forgery device
KRS 516.108: Criminal simulation in the first degree
KRS 517.120: Operating a sham or front company
KRS 518.040: Sports bribery
KRS 522.040: Misuse of confidential information
KRS 525.113: Institutional vandalism
KRS 526.020: Eavesdropping
KRS 526.030: Installing eavesdropping device
KRS 528.020: Promoting gambling in the first degree
KRS 528.040: Conspiracy to promote gambling
KRS 528.050: Possession of gambling records in the first degree
KRS 530.010: Bigamy
KRS 530.050: Flagrant Nonsupport
KRS 218A.1416: Possession of a Controlled Substance, Second Degree
KRS 218A.1417: Possession of a Controlled Substance, Third Degree
KRS 218A.1439: Trafficking in or transferring a dietary supplement
KRS 218A.1418: Theft of a Controlled Substance
KRS 218A.282: Forgery of a prescription
KRS 218A.284: Criminal possession of a forged prescription
KRS 218A.286: Theft, criminal possession, trafficking, or unlawful possession of a prescription or blank
KRS 218A.320: Criminal possession of a medical record
KRS 218A.322: Theft of a medical record
KRS 218A.324: Criminal falsification of a medical record
KRS 244.165: Unlawful sale and shipment by out-of-state seller directly to a Kentucky consumer
KRS 286.11-057: Making a False Statement in a number of Financial disclosures
KRS 304.47-025: Felony offense involving dishonesty or breach of trust; fraudulent insurance act
KRS 324.990: Engaging in real estate brokerage without license
KRS 365.241: Counterfeiting intellectual property
KRS 434.155: Filing illegal lien
KRS 434.675: Use of scanning device or reencoder to obtain payment card information prohibited
KRS 434.850: Unlawful access to a computer in the second degree
KRS 434.872: Disclosure of information from financial information repository
KRS 17.175: dissemination or misuse of the state DNA database
KRS 186.990: Theft of vehicle registration stickers
KRS 194A.505: False statement to receive benefits
KRS 194B.505: Benefits fraud
KRS 217.181:Theft of a Legend Drug
KRS 217.207: Theft of or trafficking in prescription blanks
KRS 217.208: Forgery of a prescription
KRS 218A.240: Making a false statement to procure a controlled substance
So how did the new law change the way misdemeanors are expunged in Kentucky?
Starting in July, the new law (passed as HB40, it will be codified as an amendment to KRS 431.076) will drastically change the way misdemeanors are expunged. No longer will people be limited to only expunging one misdemeanor case in ten years, they will now have the opportunity to potentially expunge their entire misdemeanor record so long as it meets a few criteria.
First, the decision to expunge the entire record will be in the discretion of the judge. If a judge decides not to expunge the record, the defendant will have little recourse for an appeal. The likelihood of someone's entire record being expunged will depend on the judge, the prosecutor, the charge to be expunged, and the argument presented by the defendant for expungement. A skillful defense attorney could make the difference in someones record being expunged, or in negotiating with the prosecutor not to object to the petition.
Second, instead of having to have had no offenses in the five years prior to the offense to be expunged, a defendant merely has to have gone five years since the last misdemeanor to petition for expungement of the entire record. This is a major change.
The requirements of no active case, no sex offenses, and no crimes against minors is still required to expunge a record. Additionally, any record to be expunged must be outside the window of enhancibility if it is an enhanceable offense. Some examples of enhanceable crimes include Assault 4th Domestic Violence, DUI, Unauthorized Use of a Motor Vehicle (Joyriding), most trafficking offenses, and several others. An experience criminal defense attorney can review your record to determine if it contains any enhanceable offenses, and how long the enhancement window is.
Somebody told me the misdemeanors and DUI come off my record automatically. Is that true?
No. No it isn't. Only certain traffic offenses "come off" your record automatically after five years. DUIs don't, misdemeanors (including public intoxication and minor in possession) don't, and drug charges don't.
The good news is that Unconvicted.com was created by Clark Law PLLC to make the process as close to automatic as possible. Simply take the ten minute online evaluation and receive options for clearing your record within three days. Free of charge.
What misdemeanors were eligible for expungement before July 2016?
Prior to HB40 being signed into law, the only convictions that were eligible for expungement in Kentucky were misdemeanors and possession of a controlled substance first degree (cocaine, heroin, LSD, and some other Schedule I and II substances). In order for a misdemeanor to be eligible for expungement, the person seeking the expungement had to meet the following criteria:
Could never have been convicted of a felony.
The misdemeanor could not be a sex crime or a crime against a minor.
The person seeking the expungement couldn't have a current case pending against them.
Five years had to have passed since the person finished their sentence. During that time they could not have any new misdemeanor or violation offenses (excluding traffic offenses, but there are some exceptions to that as well, including DUI).
 Prior to being convicted of the crime to be expunged, the person couldn't have ANY convictions for violations or misdemeanors for the five years PRIOR to the record they were trying to expunge.
In short, to expunge a misdemeanor, a person had to have 10+ years without any offenses on their record. Very few people qualified and most offenses stayed on people's records.
What types of offenses are eligible for an expungement in Kentucky now?
Right now, there are three types of offenses that are eligible for expungement:
Most misdemeanors;
Cases that were dismissed with prejudice;
Cases where the defendant was acquitted (found not guilty) at trial.
It is also possible to expunge petitions for an emergency protective order (a type of restraining order) that were dismissed. There is a separate process for expunging these types of records. This is a motion under KRS 403.745.
Additionally, there is a method for voiding convictions for the felony offense of Possession of a Controlled Substance. This procedure is similar to an expungement in effect, but there remain open questions about the legal implications of a voided conviction. This is covered by KRS 218A.275 and KRS 218A.276.
What is an expungement?
Expungement is the legal term for erasing or removing a record. When I talk about expungement on this site, I'm referring to a process in Kentucky that allows for a person to petition a court to have a records relating to a crime removed from the court system and their criminal record. As of today, in April 2016, the process for expungement in Kentucky is governed by three statutes: KRS 431.076, 431.078, and 431.079. In the near future, there will be new statutes that govern expungement and the crimes that will be eligible for expungement will be greatly expanded.
Who is Brad Clark?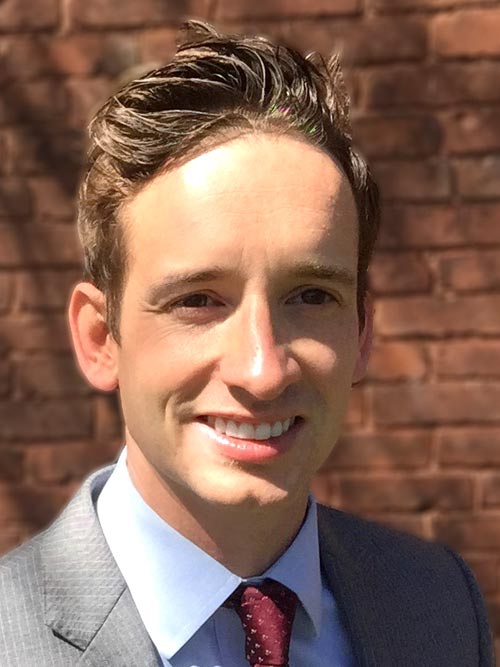 Bradley "Brad" Clark is an attorney and software developer from Lexington, KY. As an attorney, Brad served Lexington for five years as a public defender, handling the full-range of cases, from misdemeanors and DUIs to high-profile murders. In 2015, he was selected by the state-wide public defender office to be one of ten full-time capital defenders, handling death-penalty cases for the eastern half of the state.  As a capital defender, Brad had the opportunity to train under some of the great defense attorneys, including Barry Scheck, one of the founders of the Innocence Project. Brad is a graduate of the National Forensics College sponsored by the Innocence Project and the National Association of Criminal Defense Lawyers, as well as the Death Penalty Program at Gerry Spence's prestigious Trial Lawyer's College in Wyoming. He graduated with honors from the University of Kentucky of College of Law, where he served as the President of Moot Court in his third year. In his spare time, Brad enjoys cooking, music, and spending time with his family.
Tell me about Clark Law PLLC
Clark Law PLLC is a professional limited liability company based in Lexington, KY. Created by Bradley Clark, its mission is to use technology and the Internet to increase access to justice and the court system for the citizens of Kentucky. Clark Law PLLC is both a law firm and a technology startup. Clark Law has the following core values:
Everyone should be equal in the eyes of the law. If they aren't, fight until they are.
Design products for clients, not for lawyers.
Law is a service business–excel at customer service.
Do more with less and pass the savings onto clients.
Be open and honest with everyone.
Embrace and drive change.
Empathy above all else.  Treat a client like you would want to be treated.
How does Unconvicted.com work?
Unconvicted.com is the fast, easy, online way to begin the criminal record expungement process in Kentucky. Created and coded by attorney Bradley Clark, Unconvicted.com allows anyone to get a free assessment to determine whether they are eligible to have their criminal record cleared through the process known as expungement. Simply spend five to ten minutes answering questions in the app, or call 888-400-5730. An attorney working on behalf of Clark Law PLLC will review your criminal record and respond within seventy-two hours to present you with options for clearing your record.